Transmitting Credit Card and Cheque details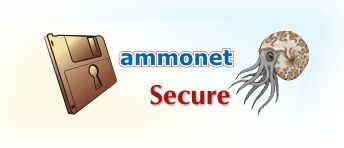 Security is a major concern among web site visitors, especially when dealing with a commercial web site. Large-scale security breaches have become a common news story, making data breach security an important element to the longevity of any business. ammonet offers ammonet Secure, a browser-based, secure credit card and cheque details transmission system FREE to all ammonet hosting customers. This system is ideal for businesses who already have credit card and/or electronic cheque handling facilities and who require an easy-to-use, secure method to receive and store credit card and cheque details from their customers. Please note that this is a secure data transmission and storage system. It does not process or collect funds from credit card transactions.

(For a discussion of internet data transfer security issues, please click here. For a discussion of the advantages and numerous disadvantages of processing credit cards for internet purchases, please click here.)

Advantages of ammonet Secure

- process card and cheque payments using your current system. Avoid the duplication and additional expenditure involved in e-commerce gateways,
- take control: choose whether to charge a card or not, thus eliminating charge-backs on out-of-stock merchandise, manifestly bogus cards, dubious new customers, known miscreants,
- be confident that your customers' credit card details are totally inaccessible to others during transit and storage,
- provide similar confidence to your customers with a professional card details interface,
- use ammonet Secure for all of your card transactions. Link it to your shopping cart, incorporate it into your web site. You can even send your interface URL in an e-mail or on a printed invoice,
- browser access to your database means that you and your staff can work with card details from multiple workstations without compromising security.

How it works

When you receive an order that you wish to accept and charge to a credit card, you direct your customer to the web address linking to your input form. You can also link directly from your order form or shopping cart to the input form. Your customer enters the necessary details which are encrypted and stored on the ammonet Secure server. An e-mail comes to you automatically, informing you that the entry has been made. At a time convenient to you, you can view the customer's details in decrypted format using your browser. This is done from the ammonet Secure login page, under ID and password control. You may then delete the customer's details or leave them safely encrypted for future reference.

To test our system, please contact us at:
The customer's card or cheque details remain encrypted at all stages of transmission and storage. They cannot be decyphered in transit nor while stored on the ammonet secure server. Nevertheless, please read the Disclaimer below.

Any or all of the following credit and debit cards can selected. ammonet Secure checks the card number for internal validity and rejects invalid numbers twice. If a user nevertheless insists on submitting an invalid number, this will be flagged as such in your database admin display.
.
| | |
| --- | --- |
| American Express | Diners Club |
| Discover | JCB |
| Mastercard | SWITCH |
| VISA | EnRoute |
What it costs
.
ammonet Secure is free to ammonet hosting customers.

If you do not host your web site on ammonet servers, a secure data transmission account is available for only €100 per year). For bibliophile.net subscribers, the price is €1 per week (€ 52 per year). There is a once only setup fee of € 35.

Customisation

Setup includes addition of your logo or other header image to your secure input form which is hosted on the ammonet Secure server, plus selection of a background colour or your preferred wallpaper image.

We can add up to five custom input fields to your input forms.

Only the cards you accept will be listed on the drop-down picklist offered on your input form.

If you do not currently process cheque data, this option can be enabled at a later date - all you need do is e-mail us.

We provide a small section of html or javascript code for you to paste into your web site, linking it to your input form which is located on our secure server. In addition, we provide a return link to the designated "thank you" page on your web site.

If you do not have a web site, ammonet will host your link page and your thankyou page for $35 per year.

To apply for an ammonet Secure credit card and cheque data transmission account, please e-mail us at:
Use and administration of your card data account

You can access your card database at any time by logging in from the ammonet Secure login page. Your customers' credit card data are stored according to the month during which they were entered into the database. Select a month and then either view or delete data. The database calendar high-lights those months for which data are stored. There is also a database cleanup option that allows you to delete all data entered during a given period. This option should be used with caution to avoid inadvertently deleting useful data.
Important!
When your account is activated, you receive a password from us which you should change because this password is known to ammonet and it comes to you by e-mail. Be sure to write your new password down! If you forget it, we cannot recover it and we cannot reset your account to the original password. All we can do is delete your account (and all the data in it) and open a new one for you.
How to recognise a secure form

There are basically three indications that the form you are using is encrypted:

1) The URL begins with https:// instead of http:// The s stands for secure and indicates that a kind of http specifically for encrypted transmission is being used.

2) Most browsers have a padlock or key icon somewhere on the frame (lower left for Netscape, lower right for Internet Explorer). If the browser recognises a secure form, the padlock will be represented as closed or the key as unbroken.

3) Right click a web page and select "Properties" (Internet Explorer) or "View Page Info" (Firefox / Mozilla). This will open a panel that gives the complete details of any security measures employed. It will give the name to whom the secure certificate has been issued (in the case of ammonet-secure.net, the owner is Benson Web Services, Zuerich, Switzerland), who issued the certificate (Thawte, a subsidiary of Verisign), when it expires, level of encryption (128 bit)

4) If the Thawte logo is displayed, click on it to open a link to the Thawte database which will validate the certificate in terms of date, owner, site name and whether the certificate matches the site it is being viewed from.

Most browsers display a warning if you are about to access a secure page that does not match the certificate with which it is associated.

Disclaimer: ammonet utilises the most modern, industry-standard encryption technology available. Transmitted data are encrypted in transit, both from the buyer's computer to the server and from the server to the merchant's computer. Unlike some other services, we store all of our data on the secure server, which is itself an SSL-secured computer, in encrypted form. Nevertheless, we cannot definitively exclude the possibility that our server could be accessed by unauthorised intruders. We therefore offer no guarantee whatsoever that any data stored on our server are immune to unauthorised access, and we accept no responsibility whatsoever for damages arising from compromised encryption on our servers. We advise all of our users to delete data that are unlikely to be of future use.
For real-time payments, ammonet recommends PayPal